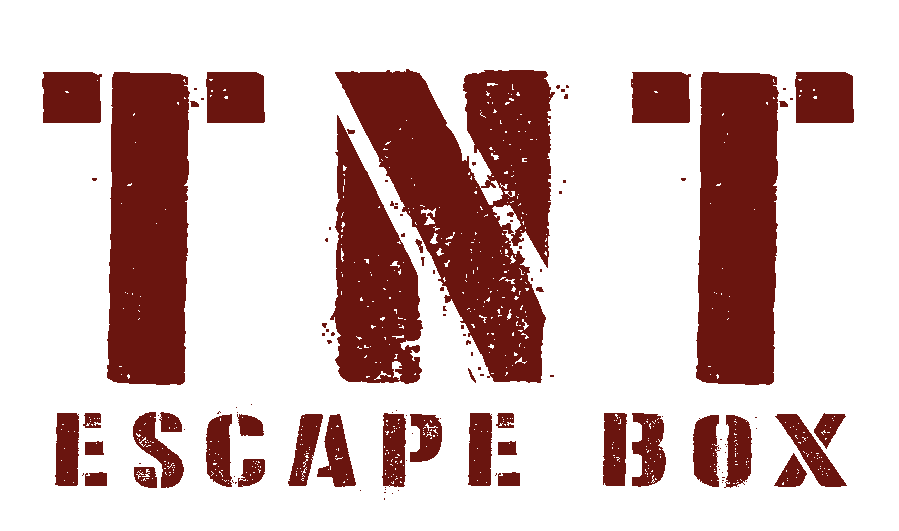 Will you be first defusing the bomb?
HOW DOES IT WORK?
Easy set-up of a full adrenaline game!
LUDIC ACTIVITY
Liven up the atmosphere on any occasion
This competitive clue game is well suited to enliven any company event and foster both competitive spirit and camaraderie. It is a team-winning activity that encourages members of the same team to organise and work together. At the same time, competition with the rest of the teams is spurred.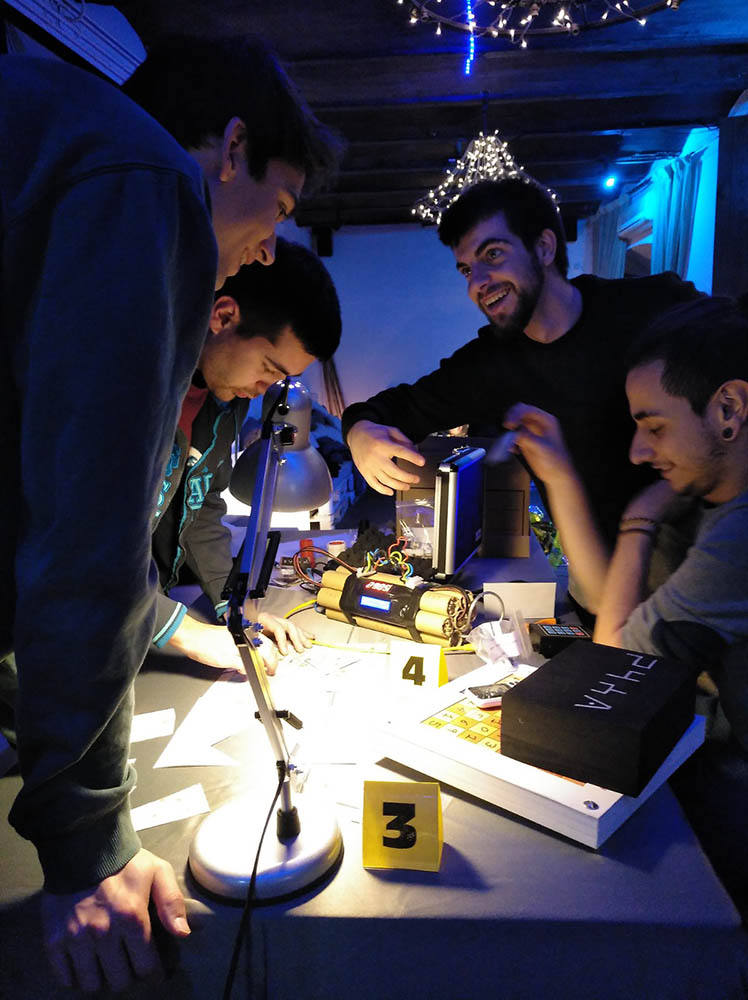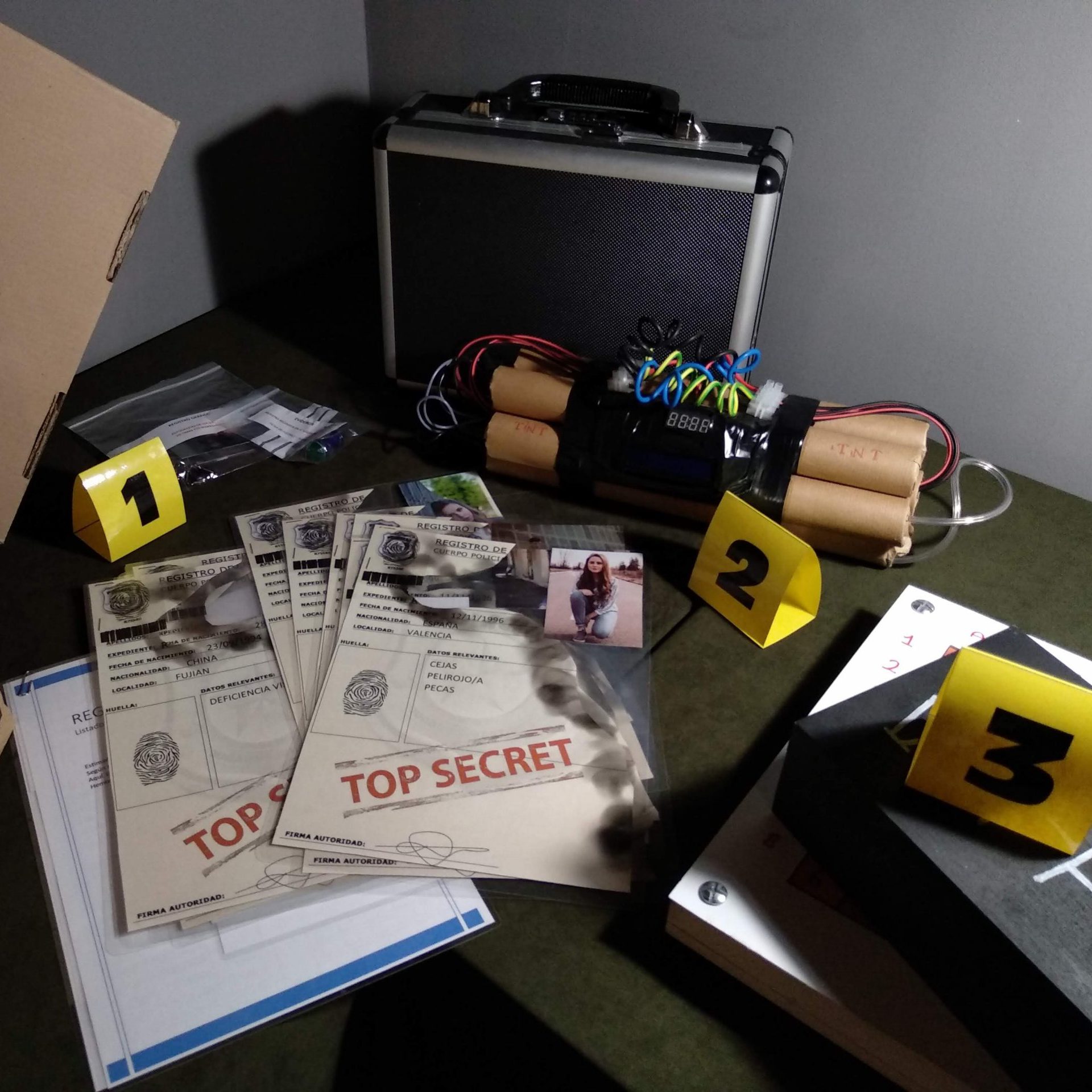 👪 The players are divided into teams of 3 to 5 people and each one must analyse the evidence and objects they have in order to deactivate a bomb, paying attention to the details and solving puzzles.
🔍 There are several different types of puzzles that exercise different abilities and perceptions: concentration, spatial intelligence, attention to detail, deductive logic…
🌟 Teams must compete with each other to defuse their bomb before the rest so the competitive spirit is enhanced.
💡 Without the collaboration of all team members it is very difficult to advance in the game, so intergroup organisation skills are enhanced.
⏰ You have a limited time to fulfill all the requirements of the game, so you need to find strategies and act efficiently.
🏡 Indoor or outdoor space large enough for all players to fit. If you don't have your own space, we collaborate with several restaurants and spaces where you can organise the activity.
👮A large table (approx. 170*70 cm) for each team of 3-5 players and a chair for each player.
⏳Timing (approx. 2h40 of use of the space in total):
Set-up: 30-40 minutes

Introduction, game and farewell: 75-80 minutes

Disassembly: 40-45 minutes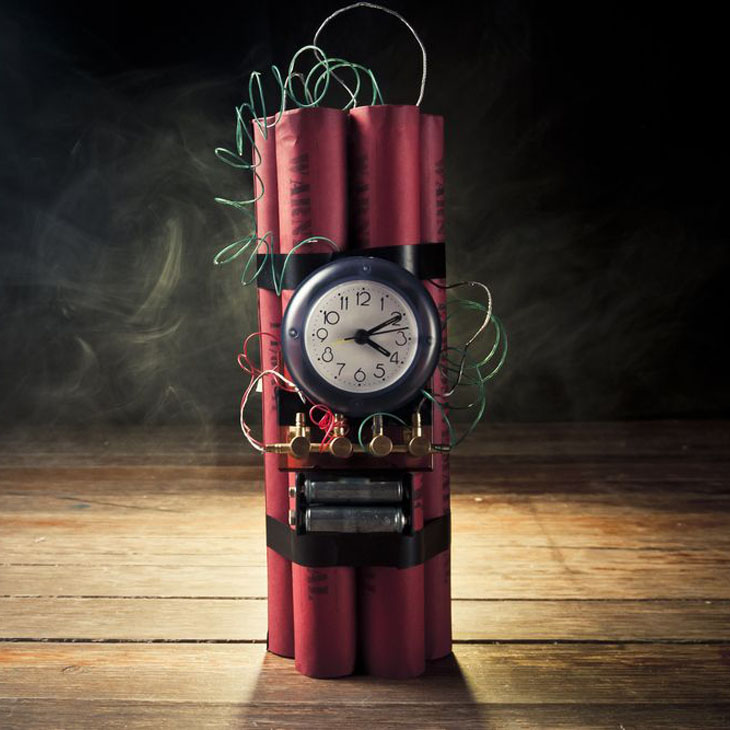 Story
The police evidence archive has suffered a fire and dangerous explosives related to an ongoing investigation have been found among the remains. Agents, we need you to complete the investigation and defuse the bomb!
Go through all the evidence and collaborate with your teammates in this time-trial investigation. Only the best team of detectives will be promoted to the corps!
Tick-tock-tick-tock…
CONTACT US
Ask for your budget without obligation
If you are between 6 and 16 players and instead of us bringing the game to your home, you prefer to come and play at our place in El Masnou, you can book your game directly online by selecting the desired date and time in the web calendar.